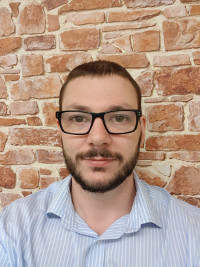 My name is Mike Hayden, I am an internet Marketing Specialist. I previously worked within marketing for five years for a large law firm. The legal industry is a professional service market and this is where I gained the majority of my experience. I founded Measured Marketing and have been providing internet marketing services to a range of companies for almost 10 years.
I chose the name Measured Marketing to emphasise how important it is to measure and quantify the results of all work I undertake for clients. This is important so that I can show clients the value my service has provided. It is also important as part of an ongoing learning process, for me and the client. Allowing us to continually improve the return on investment the client is getting.
Learning is a process which should never end, especially not in a fast changing industry like internet marketing. This is an industry where small tweaks / updates in the way search engines decide to rank pages can result in businesses closing or businesses being inundated with work.
Our model for marketing is data-driven and brings concrete improvements to our clients. From tailoring campaigns to meet performance goals to testing and iterating. Marketing is an ever-growing discipline that can teach us a lot about the patterns and strategies which drive customers.
As a specialist in Google Search marketing, my experience has helped give me a solid grounding on all the metrics and data. These are needed to not just determine whether a campaign is healthy, but also measure its potential for growth.
Marketing is a blend of constant learning and experience: it is informed by the figures as well as constantly developing. That's why specialists like me help our clients find their feet, and keep on top of the digital landscape.