Digital Marketing For Service Providers
As a service provider, you know that marketing is key to your success. But what type of marketing is the best for you? What's the most effective way to reach potential clients and generate leads?
Digital marketing is a great option for businesses who want to reach a wide audience quickly and at a lower cost than traditional marketing methods. A professional digital marketing agency can help you create a successful online presence and brand image that will help your business grow!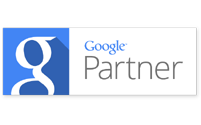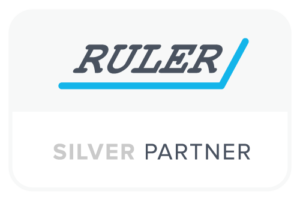 Get The Most Out Of Your Marketing
Digital marketing is an ever-expanding field, allowing service providers like you to reach a large audience – ranging from around your local area to entire countries, you can run bespoke campaigns that cater to your intended audience that will help you advertise to people who want your service.
Service provider digital marketing is in a unique position to strengthen your offer: growing your number of clients as well as awareness. Retail brands can rely on conventional shopping campaigns and listings: you needed a well-managed campaign to help you stand out from your competitors.
Here is just a few examples of what digital marketing can do for you:
Generate leads and increase sales – By targeting potential customers who are actively searching for businesses like yours, you can bring them directly to your website where they can learn more about your products or services and make a purchase.
Build brand awareness and credibility – A strong online presence will help build your brand and make it more recognizable to potential customers. This can lead to increased sales and improved customer loyalty.
Attract new customers and grow your business – Digital marketing can help you reach a wider audience than traditional marketing methods, making it easier to attract new customers and grow your business.
Improve customer satisfaction – By providing targeted content that meets the needs of your customers, you can improve satisfaction and loyalty. This can lead to repeat business and referrals.
Digital Marketing Agency For Service Providers
Why do digital marketing for service providers through an agency?
There are a few reasons:
You Get Results: A digital marketing agency will have the experience and knowledge necessary to create a successful online marketing campaign for your business. They will also be able to track the results of the campaign and make necessary adjustments to ensure that you are getting the most out of your marketing budget.
You Save Time: A digital marketing agency will handle all aspects of your online marketing campaign, from creating your website to managing your social media accounts. This will free up your time so that you can focus on running your business.
You Get Expertise: A digital marketing agency will have a team of experts who can provide you with the services you need to succeed online. This includes web design, SEO, content marketing, social media management, and more.
Pay Per Lead Business Model
With a pay per lead business model, we'll pay all the advertising costs and do the work: you'll pay for the results.
Save yourself time and generate more leads for your business with a professional digital marketing agency that has over ten years of experience delivering for our clients.
Our leads and services are tailored exclusively to our clients: with a range of services from landing page generation to Google Ads optimisation, we aim to maximise your engagement from calls to form submissions.
Call us at 0151 515 7467 to find out about your pay per lead rate.
About Measured Marketing
We've helped a wide range of service clients from the legal industry to HR outsourcing run more effective ad campaigns which have given their businesses a competitive advantage and saved them money. We know no two marketing campaigns are the same, and we're always ready to keep you in the loop with monthly reports and constant engagement.
All of our campaigns are data-driven and aim to maximise conversions of visitors to clients. From supporting you in getting started with digital marketing to taking over an under-performing campaign, we're confident we can get you results.
Let us take care of your digital marketing needs so you can focus on what you do best!
Get in touch today to find out how we can help you grow your business.